Day 1 :
Keynote Forum
University of Pretoria, South Africa
Time : 09:55-10:20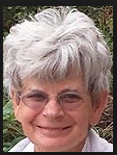 Biography:
Van Rensburg obtained a BSc (agric) in Microbiology in 1964, an MSc in 1982 and a Ph.D in Immunology in 1986 (at the age of 43). Up till now she has been employed by the University of Pretoria for 43 years after which she retired. Twenty nine MSc and nine PhD completed their studies under her supervision. After 4 years of retirement she returned to the University of Pretoria, Faculty of Medical Sciences as Research Mentor. She has published 128 research papers in ISI accredited international journals and presented at 44 International Conferences.
Abstract:
Mechanistic studies done by my research group on brown coal derived potassium humate indicates that potassium humate inhibits the activation of complement, the expression of adhesion molecules and the release of cytokines associated with inflammation. In studies done on rats we found that potassium humate is safe at an oral dosage of up to 1g per kg. According to toxicity studies by us in rats potassium humate has no effect on the safety parameters when administered to rats at a dosage of 1g per day nor did it have any effect on the pups if administered to pregnant female rats at 500mg per day. Efficacy studies indicated that this product, at an oral dosage of 60mg/kg, inhibits a delayed type hypersensitivity reaction in rats immunised with sheep red blood cells as well as a carrageenan-induced oedema and a graft-vs-host reaction. We also found that the product inhibited a contact hypersensitivity reaction in rats sensitised to dinitrofluorobenzene. In these studies potassium humate compared favourably with indomethacin and prednisolone. Interestingly, immune-incompetent rats (induced with cyclophosphamide treatment in the graft-vs-host experiment) treated with potassium humate did not suffer from the normal weight loss as was the case with rats treated with cyclophosphamide alone.
Keynote Forum
University of Saskatchewan, Canada
Time : 09:30-09:55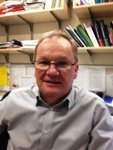 Biography:
Dr. Grzegorz Sawicki has completed his PhD in 1989 from Medical University in Wroclaw (Poland) and post-doctoral studies from University of Kentucky (USA) and University of Alberta (Canada). Currently he is Professor of Pharmacology at University of Saskatchewan (Canada). He has published more than 100 papers and book chapters.
Abstract:
Although the full molecular basis for myocardial injury triggered by myocardial infarction (MI) or oxidative stress following ischemia/reperfusion (I/R) remains unknown, contractile protein degradation by proteolytic enzymes appears to beinvolved. This theory is supported by discoveries from my laboratory and others:
(1) During I/R,matrix metalloproteinase-2 (MMP-2) activity is increased and degrades contractile proteins,including cardiac myosin light chain 1 and 2 (MLC1 and MLC2);
(2) I/R triggers chemical modifications such as phosphorylation and nitration/nitrosylation of contractile proteinsthat increase their degradation by MMP-2.
More recent evidence in my lab shows that, in addition to the pathological role of MMP-2 in I/R, MMP-2 can also regulate MLC levels under physiological conditions. I have evidence showing that robust inhibition of MMP-2 activity increases MLC levels (impairing MLC turnover) resulting in increased contractility above homeostatic levels (normal). This emphasizes the importance of only targeting pathological activity while maintaining physiological homeostasis. I have also shown that I/R increases phosphorylation and nitration/nitrosylation of MLC proteins leading to increased degradation by MMP-2. These MLC modifications play important physiological roles in addition to targeting the protein for degradation. Nitration of MLC has been reported in the process of vascular aging, and the phosphorylation of MLC2 controls the sensitivity of myofilaments to calcium in the regulation of heart contractility. Thus, maintaining the physiological activity of MMP-2 and functional MLC modifications while simultaneously providing protection from I/R is a difficult set of tasks.
I suggest, that in addition to the existing approaches in clinical practice for protection and treatment of heart injury from MI or I/R; simultaneous pharmacological suppression of MMP-2 activity and MLC nitration/nitrosylation/phosphorylation will provide improved protection of the heart from ischemic injurywhile limiting drug associated side effects.My studies have shown that a mixture of low concentrations of potential therapeutic agents (inhibitors of MMP-2 activity and MLC nitration/nitrosylation/phosphorylation)act in a synergistic mannerto provide protection from reperfusion injury. Thus, development of a "drug cocktail" or a "super pill" to protect the hearts of human patients from I/R injury may be a legitimate approach. Additional drugs that target different pathways should also be explored for their potential to act synergistically for ultimate protection. Drugs such as inhibitors of apoptosis, c-Jun N-terminal kinases (JNK), glycogen synthase kinase (GSK) or modulators of energy metabolism may also prove beneficial.
Because the basic molecular and cellular mechanisms of all I/R injury and protection are essentially similar throughout the body, this concept is important to all pathologies involving I/R; including transplantation or reattachment of limbs.
Keynote Forum
Institute of Cytology and Genetics, Russia
Time : 11:00-11:25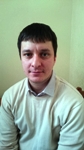 Biography:
Dr. Naumenko became Head of the Department of Behavioral Neurogenomics at the Institute of Cytology and Genetics in 2014 followed by defense of doctoral (Dr.Sc.) thesis in physiology in 2012. He completed his Ph.D. in physiology at the Institute of Cytology and Genetics in 2006 after he graduated from Novosibirsk State University as molecular biologist in 2005. He joined the Department of Behavioral Neurogenomics while he was student in 2002 and began to study the role of different types of serotonin receptors in the regulation of genetically determined defensive behavior in animal models. Now he studies the molecular mechanisms of serotonin receptor interaction and their role in the mechanisms of aggressive behavior and depression. Dr. Naumenko is also studying the cross-talk between neurotrophic factors and brain neurotransmitters in the regulation of different kind of behavior.
Abstract:
Among large family of the neurotrophines involved in the growth and survival of neurons the brain-derived neurotrophic factor (BDNF) and glial cell line-derived neurotrophic factor (GDNF) attract particular attention due to their role in the behavioral control. This talk will summarize the data on the involvement of brain neurotrophic factors in the control of normal and pathological behavior. It will provide evidence on the implication of BDNF in epigenetically and genetically defined behavior in different animal models. Particularly, the talk will be focused on the BDNF effects on i) prenatal ethanol and stress exposure-induced behavioral disorders; ii) depressive-like behavior; iii) genetically determined aggressive behavior. It will also provide some data on the BDNF and GDNF role in the regulation of sensorimotor gating deficiency as well as GDNF involvement in the mechanisms of depression and learning. The cross-relation between neurotrophines and brain serotonergic and dopaminergic systems will be discussed